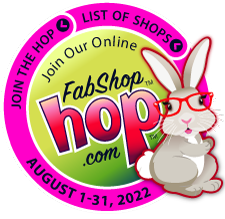 Hint for the August Bunny Hiding Place
This month our bunny is playing with her bird friends in our collection Songbird Serenade.
Welcome FabShop BlowOut Event Shoppers!
Looking for a great deal? Then click the link below to shop our BlowOut Event deals. The event runs August 8-12, 2022, but there are already some good deals in this section.
August BlowOut Event